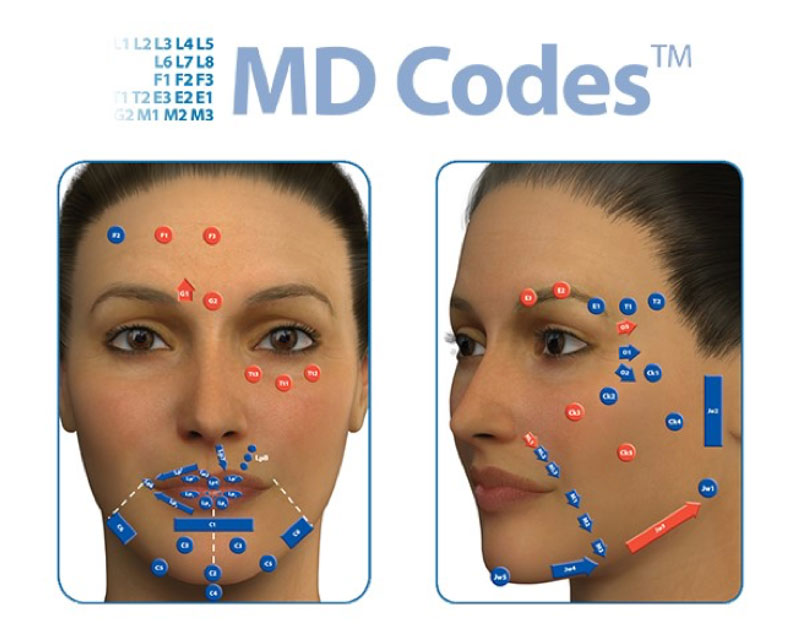 In our clinic we use the MD Codes™. The MD Codes™ is a proven and holistic treatment method and injection technique. It was developed by the renowned plastic surgeon Dr. Maurício de Maio. The MD Codes™ work according to fixed protocols and anatomical injection points (MD Codes™), which ensure a subtle and natural result.
Each code consists of a unique combination of letters and numbers and explains the associated injection technique. During the treatment, all the causes and consequences of the old-age process are examined step by step. The corresponding injection technique is then applied.
Most facial problems can be treated with the MD Codes™ . This is done with high-quality hyaluronic acid fillers from JUVÉDERM® from Allergan Aesthetics. These fillers restructure, accentuate the facial features and rejuvenate the face. With the right skills of our dermatologists, the result will be soft and subtle. The natural properties in the face are strengthened for a longer period of time.