"Because every layer of your beauty matters, from your soft glowing skin to your lifted eyes and sculpted contour, my aim is to bring what is extraordinary about YOU, because we all have it… We just need to look deeper"
- dr. Brenninkmeijer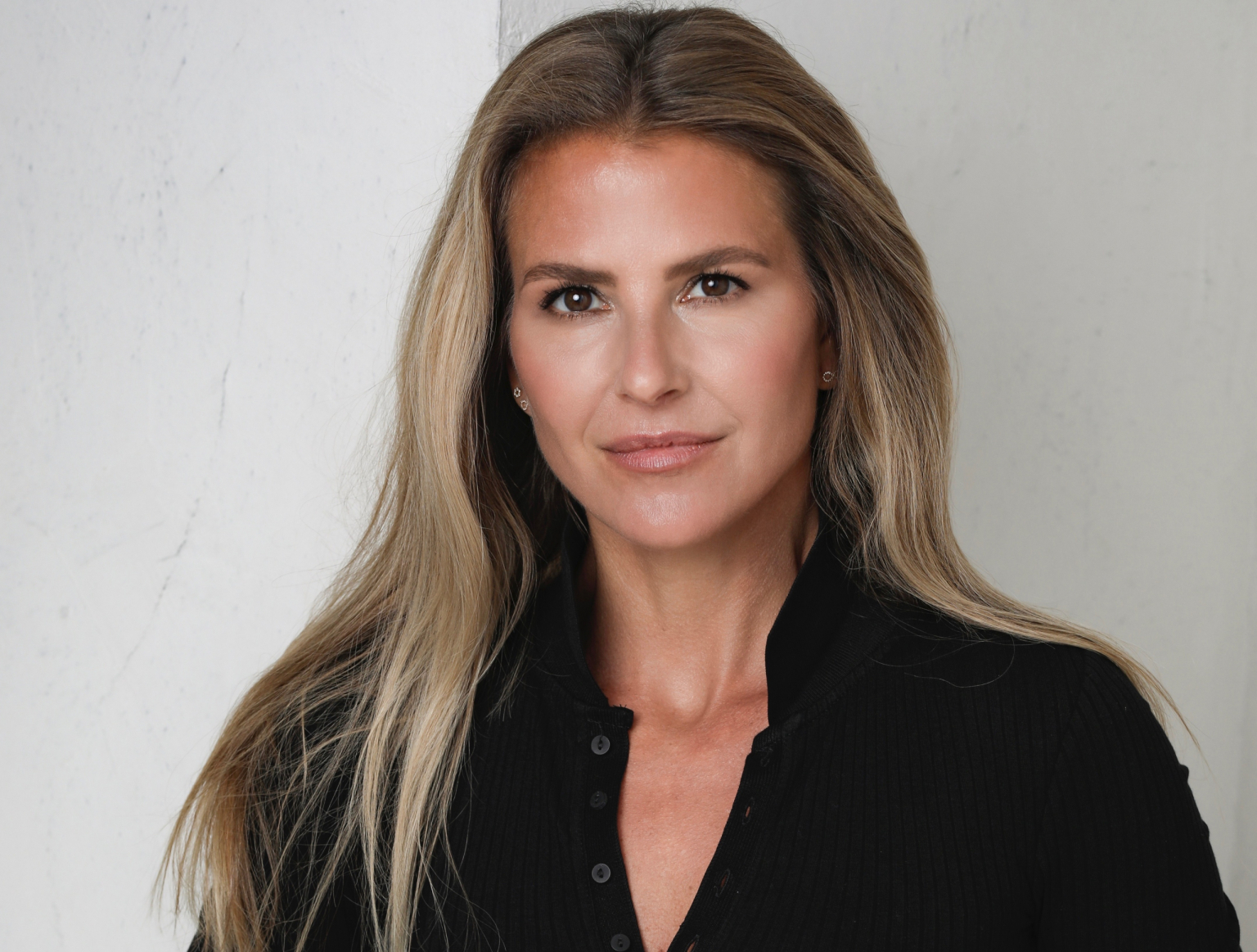 Dermatologist Elian Brenninkmeijer

As a dermatologist, Elian has many years of experience with diseased and healthy skin but also an extensive background in aesthetic treatment, being a renowned speaker and trainer for the most widely used facial injectables worldwide. This gives her an excellent knowledge of skin abnormalities and the ageing process and a unique approach in treating her patients holistically from their skin to their deepest folds and beyond.
"Ik kan je niet veranderen, maar wel verbeteren; je ouderdomsproces bewaken en daar waar mogelijk iets afremmen. We gaan op zoek naar de juiste balans, met respect voor je eigen anatomie en uitstraling.
Gedreven en altijd strevend naar perfectie, door te kiezen voor hoogwaardige kwaliteitsproducten en uit te blinken in mijn geweldige vak en grootste passie: de huid.
'With good enough we never change the world',
Dr. Elian Brenninkmeijer
Medisch specialist dermatologie en MD Codes™-expert"

Hyaluronic acid is a biodegradable product that occurs naturally in our body. There are several brands on the market with varying parameters of efficacy and safety, therefore carefully choosing the right filler for the right patient is a craft of its own. Used by Elian Brenninkmeijer is JUVÉDERM® from Allergan Aesthetics that are not only reliable and safe, but also tailored to the different needs of each patient to ensure the most natural-looking results.
Dr. CYJ Hair Filler is the first hair filler in the world and consists of an innovative complex of 7 bioidentical peptides and hyaluronic acid. The treatment is suitable for men and women with a mild or severe form of hair loss.
Botox® (Also registered as Vistabel®)
By using botulinum toxin, wrinkles and crow's feet can be softened or even disappear. In addition, it can be used to solve problems such as excessive sweating or grinding teeth. We take pride in offering the original Botox® brand to our patients and not any other toxin as our main aim remains quality and safety as well as natural results.
Skin Improvement and Biostimulation
Skin is the foundation of beauty. With healthy glowing skin, you'll feel the way you do. Just one treatment with the injectable gel to improve skin quality ensures hydrated skin for up to 9 months with Juvederm® Volite. If you are suffering from saggy skin and laxity around your jawline, then we also combine your treatment plan with HarmonyCa®, the latest innovation in improving the skin firmness with a lifting effect.
Clients about Dr. Brenninkmeijer

Dr. Brenninkmeijer is een zeer deskundige arts. Ik heb meerdere keren een Botox behandeling ondergaan en elke keer is het resultaat prachtig. Dr. Brenninkmeijer denkt mee en geeft eerlijk advies.
De behandelend arts (Elian Brenninkmeijer) is eerlijk en betrouwbaar. Zij geeft professioneel advies over geschikte behandelingen, maar schroomt tevens niet om behandelingen af te raden, indien zij deze (nog) niet nodig acht. Het consult, de behandeling en vooral het resultaat zijn boven verwachting!
Zeer professionele kliniek. Elian doet er alles aan om je er zo natuurlijk mogelijk uit te laten zien, niet over de top. Heel blij met mijn resultaat!
Zeer professionele kliniek. Elian doet er alles aan om je er zo natuurlijk mogelijk uit te laten zien, niet over de top. Heel blij met mijn resultaat!