The clients who come to us often say that they do not want to look 'different' after a treatment. They want to look better, but in a natural way, without clear signs that they have undergone treatment. The goal within our clinic is always to create the best version of the client, by embracing her or his natural beauty and reducing visible negative characteristics.
For this reason, we not only address the consequences of old age, but we also look at the cause. We believe in preventive and positive ageing, this is reflected in the treatment. As medical specialists in the field of the skin, we guide you in this and together we look for the right balance between your health on the one hand and your appearance and beauty on the other. This dynamic interplay of forces constantly challenges us and our experience as dermatologists comes into its own.
Within our clinic we have a number of core values. With this we not only try to be distinctive and of added value for you as a client, but we also want to constantly challenge ourselves to go for the highest achievable in terms of safety, knowledge and skills.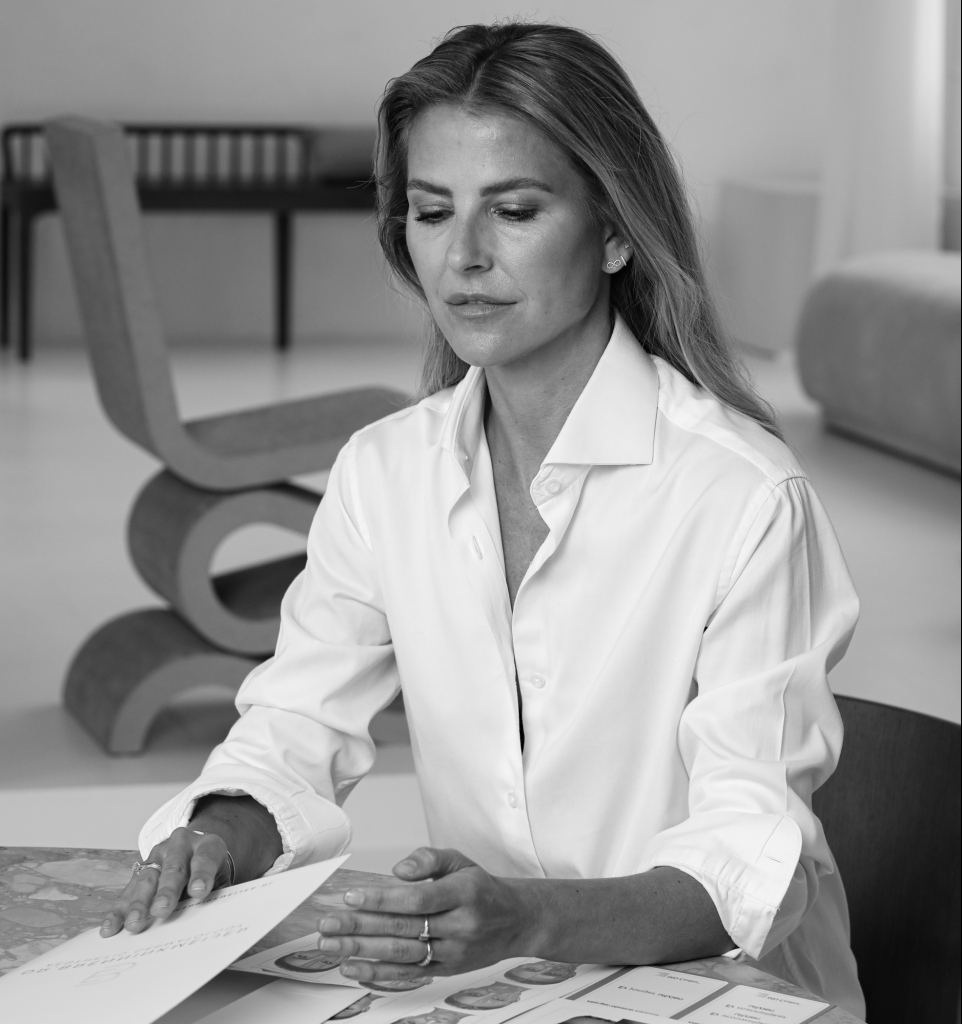 A cosmetic filler, botox or laser treatment is and remains a medical procedure. This is therefore always carried out by a dermatologist based on a personal treatment plan and according to the latest medical protocols, safety, quality and hygiene standards.

Our broad knowledge about the skin and experience in treating skin conditions not only gives us a head start when performing cosmetic treatments, but also ensures that you as a client get a complete picture of your skin problem and the underlying factors.
Good product knowledge is very important in the safe execution of treatments. Which products do you use when, where and how? Each product has its own characteristics and must be applied with the right technique. Within our clinic we consciously use only one brand of hyaluronic acid fillers (JUVÉDERM®) and botulinum toxin (Botox®) from the leading company Allergan.
Within our clinic we find it important that all employees continue to develop. By following training programs, lectures, workshops and courses, we take cosmetic treatments to an even higher level.
The transfer of knowledge to cosmetic dermatologists and doctors is important to us. Elian is co-founder and chairman of the Dutch Society for Cosmetic Dermatology and is committed to improving the quality of cosmetic dermatology in the Netherlands.
Getting into a routine is one of the most important factors to be able to inject safely and with the desired result. In recent years, we have performed more than 4000 filler and botox treatments in the clinic. The result is high customer satisfaction and many loyal clients.
Finally, our field is all about flexibility and finesse. For a natural result, clients like it when we have an eye for natural beauty. A steady hand, in combination with the right knowledge about the skin and the product, not only ensures a smooth and exact injection technique, but also gives the client confidence. Our clinic is not a trend and neither should cosmetic treatments.